Pupa Desert  Bronzing Powder Bronzing poeder voor een natuurlijk, zonnig effect. Geeft het gezicht een zonnige, fluweelzachte, warme en effen...
Make-up Studio Mascara 9 ml. De basis mascara voor volle wimpers Trefwoorden: Make-up Studio - Mascara
Make-up Studio Box Medium voor 5 Refills Type B Mix&match, bepaal je eigen kleurpalet oogschaduw, blush, concealer of foundation. Creëer je...
Pupa Transparant Lip liner Weer een geweldig Pupa idee. Een transparante lipliner. Dit is het perfecte potlood voor idereen die niet wil dat haar...
Make-up Studio Compact Neutralizer 2 ml. De Compact Neutralizer is een neutralizer en camouflage samengebracht in één handig product. Ideaal om mee...
Make-up Studio Eyebrow Fix - Wenkbrauwgel De Eyebrow fix brengt je wenkbrauwen in model en behoudt deze gedurende de dag. De gel blijft zacht en...
Make-up Studio Face Prep Illuminating Primer SPF 30 De Face Prep Illuminating Primer is een onmisbaar product; De Face Prep Illuminating Primer...
Tyro Ultimate Skin Repair 50ml Unieke actieve crème voor de intensieve ondersteuning van huidherstel. Verhoogt de hydratatie in de diepere lagen...
Tyro Perfect Skin Peeling 50ml. Uitermate zachte lysing voor het gezicht, zorgt voor een milde verwijdering van dode huidcellen. Voor een perfecte...
Make-up Studio Eyeliner 5 ml. Zeer fijne vloeibare eyeliner. Voor het aanbrengen van een dunne, strakke lijn op het oog.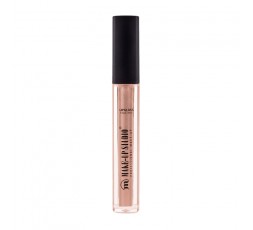 Make-Up Studio Paint GlossDankzij de fijne applicator snel en makkelijk aan te brengen.Volg met de applicator de buitenlijn van de lip en kleur...
Tyro Ultimate Purifying Complex R6 50ml Intensieve gezichtscrème voor gecombineerde of vette huid met onzuiverheden. Een volwassen oplossing...